The other day I was wearing an old Forever 21 dress and my friend told me how long I had the dress as it looked as fresh as the first day – it is one of my favorites and when I do not know what to wear is my uniform. I commented I got it in 2015. She was surprised it had five years…
When I am asked about how to make your clothes last longer, I always answer they need TLC. Evidently clothes do not last forever as they fade, loose their shape, or shrink, however,  with an extra care, you can give them a longer life. Just watching how you clean, iron, hang and store them they can last longer no matter if they are fast fashion, second hand or designer pieces.
Here you have some questions on how to take good care of your clothes
How do I clean my clothes?
First of all, you need to use a mild detergent for the clothes and gentle with  your skin, the best is a hypoallergenic. If you wash your wools, silks, and fragile fabrics  you can use a detergent for delicates and the same thing for blacks if you do not want them to fade.  And before washing them read carefully the labels.
Since I am environmentally conscious, I want my detergents to be free of dyes, brighteners, enzymes, and other harmful chemicals that are not neither for my clothes nor for the planet.
To avoid fading, shrinking, and snagging turn clothes inside out and wash them in a cold-water cycle.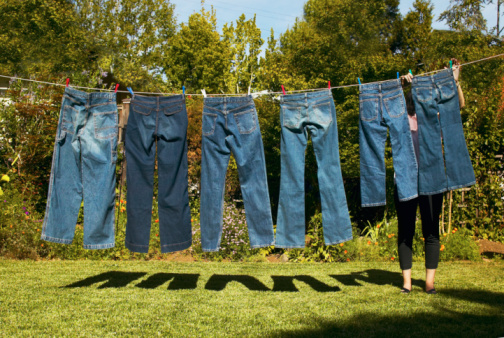 What about the dryers?
I am  not a fun of throwing clothes into de dryer. I prefer to air dry as a way to prevent wear and tear. Knits should be flat dried for them not to lose their shape.
Ironing or steaming?
For delicate fabrics steaming is less risky than ironing. Lower quality fabrics also prefer steaming to ironing. For jeans and other resistant fabrics, I prefer ironing – just because I love ironing. For those who hate ironing as a time-consuming activity, steaming is a quick way to remove wrinkles…
What is the better method to hang your clothes?
To hang your clothes well, be sure that the width of the hanger is not bigger than the shoulders of your clothes. I also recommend laying well the collars and shoulders for crease-free and warping.
Folding or hanging?
Always fold your knits instead of hanging them.  Their shape will be kept, and shoulders will not be deformed. I prefer hand wash and flat dry as I said above. If you follow the konmari method, folding will maximize space in your closets and drawers.