Every season has its own color palette and Pantone Color Institute proposes the ten trendiest shades accompanied with the four neutrals to make different and personal approaches and create unique personal  combinations.The Autumn/Winter 2020/2021 New York Fashion Week Color Palette exudes energy and freshness.  It could be defined as a combination of festive energy and fresh classicism.
Here we have the main colors suggested by Pantone Institute for Autumn/Winter 2020/2021:
Amberglow
One of the most vibrant shades of the palette is amberglow a confident and warm orange that infuses energy to your outfits.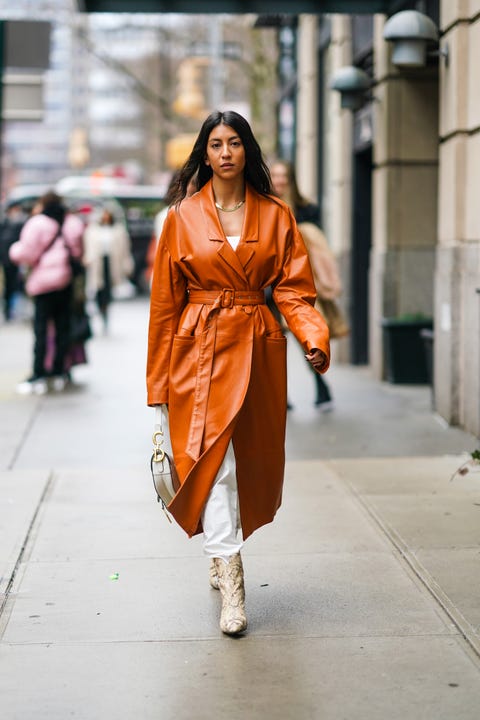 Samba
When you want to reflect cheerfulness, radiancy and optimism your better and trendiest option is to introduce this powerful and stunning Samba red.
 Sandstone
A  muted and natural earthy shade connects well with the auturnal environments.
Classic Blue
Classic Blue is the Color of the Year 2020.It looks as the twilight sky giving classic touches to your wardrobe allowing innumerable possibilities to mix and match. Worn on itself sounds classic and formal but with vibrant colors transmits joy and glamour.
Green Sheen
This shade can be described as a strong and citric yellowish green. Vibrant and optimistic will make your outfits stand out, however if you combine it with neutrals will give a colorful punch to your looks.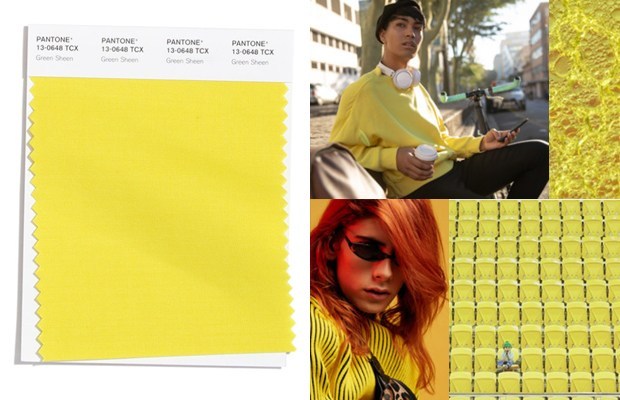 Rose Tan
This dusty pink can be considered as a mature evolution of the Millenial pink ading calm, sophistication and romanticism to your outfits.
 Ultramarine Green  
Elegance and deepness can be associated with ultramarine green which is a bluish green in perfect harmony with cold shades of the palette and the neutrals.
 Fired Brick
Strong and powerful reddish brown, the perfect mate for neutrals and edgy textures.
 Peach Nougat
Feminine and delicate, this pastel orange-pink matches well with Rose Tan for dainty outfits. Peach Nougat has retro vibes and seems an excellent option to be paired with the neutrals and the Military Olive. A warm pinkish to light up wintery coldest days.
 Magenta Purple
This is an intense and deep purple shade. A fascinating option that not everybody will dare to wear.
THE AUTUMN/WINTER 2020/2021 CLASSICS:
These shades paired in singular color combinations or presented in rich combinations will have multiple possibilities to enrich your designs and outfits.
 Almond Oil
It is described as a polished and glossy off-white. It can make elegant outfits on its own but also it is the ideal shade for rich color combinations.
 Blue Dephts
This shade belongs to the blue almost black hues reflecting mystery and refinement.
 Sleet
It is a grey related to longevity and classicism. Sleet transmits refinement and distinction. Smart and elegant on its own, it also pairs well with pinks, blues and oranges of the palette.
 Military Olive
An unconditional green shade that can be the foundation of earthy neutral outfits or enrich more daring combinations.
Which one is your favorite shade? What combinations would you enjoy wearing? Peace and passion.