Another trend for spring summer 2018 is transparency or sheerness. I am not very fond of this trend as I think it does not complement my figure as well as I like to dress modestly.
However, from time to time, I can wear mesh in some way, but not completely sheer pieces unless I wear something below. Here I suggest some modest ways to adapt the trend to your street wear.
Use embroidered sheer fabrics to make them look more sophisticated and have more coverage since embellishments have visual interest and give the illusion of more coverage.
Wear sheer clothes in monochromatic outfits to add texture to the ensemble. In this case, if sheer clothes are used as outerwear,  all the elements mix together and sheerness is not so obvious.
Sheer panels in black pants or leggings make them more interesting by making them less basic. However, panels should not be too evident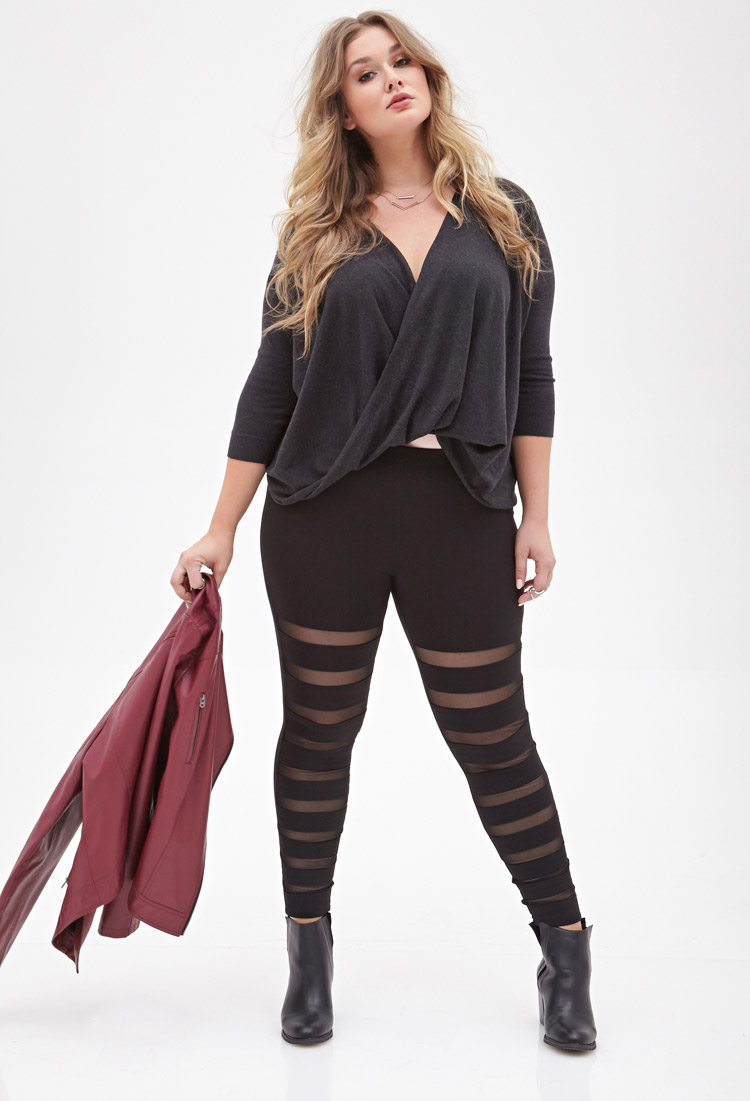 Layering a sheer top over a crisp white button-down shirt, making a nice contrast of shades and using a sheer loose piece to avoid wrinkles and bunching.
Crop tops could look more forgiving when you layer them under something sheer such as lace or a sheer mesh.
Are you fond of sheer clothes? How would you style them?
Blessings and hugs.
Otra de las tendencias de esta primavera -verano 2018 son las transparencias. Una no es muy partidaria de esto ya que creo no es compatible con mis redondeces así como no me gusta enseñar demasiada piel.
Sin embargo, de vez en cuando me permito algunos paneles o piezas transparentes siempre que lleve algo debajo o encima y no resulten excesivamente vulgares.
Aquí os doy algunas pistas sobre como adaptar la tendencia al Street wear.
Utiliza telas transparentes con bordados que les dan un aire más sofisticado y dan la impresión de mayor cobertura ya que la vista se posa en ellas.
Lleva prendas transparentes en forma de red o con trama en looks monocromáticos para dar textura y añadir un punto de contraste. En este caso las transparencias irían como prenda exterior de modo que no fueran tan obvias.
Pantalones o leggings con paneles transparentes dejan de ser básicos para convertirse en algo más estiloso. Sin embargo, hay que procurar que los paneles no sean muy grandes y estén en zonas conflictivas.
Superponer un top transparente a contraste sobre una impecable camisa blanca da un toque elegante siempre que la pieza transparente no sea excesivamente ajustada para evitar arrugas.
Los crop tops quedan menos evidentes si se ponen bajo de un top transparence, quizá un top de encaje o alternando paneles transparentes con otros que no lo son.
 ¿Sois partidarias de las transparencias? ¿Cómo las llevaríais?
Besos infinitos.