My hair is curly according to the Spanish standards, however, in other places, it is classified as wavy. In any case I did not like my hair when I was a teenager as I wanted it to be straight. I was so obsessed with straight hair that I conviced my grandma to pay for a "treatement" to strengthen my hair. It consisted of a liquid applied all over my hair, then covering the head in a kind of shower cap and keep it for 50 minutes. Well, I do not know exactly what was the composition of that "magic" liquid but I could not stand it. My hair began to bother me and my scalp was itching so much that I told the hairdresser if this was "normal". She told me yes but before the 50 minutes expired, I told the hairdresser to remove it because I could not resist. When they washed my hair, they realized my scalp was completely red. I suffered from a serious allergy which meant scabs in my scalp and having my hair shortened as much as possible since it was completely damaged. With this experience I dediced to have curly hair was a blessing…
Nowdays with a nice hair cut I usually wear it in a natural way and, from time to time, I have it strengthened.
But apart form accepting my natural hair,  I have to face some issues. I would like to comment them and a possible solution.
Frizz is issue number one for curly hair. I usually dry my hair with a t-shirt cloth instead of a towel since it will be less unruly and frizzy. Sometimes I add a frizz control lotion to let it dry in a natural way but adding a bit of volume. My favourite are Frizz Control by Moroccanoil and SCHWARZKOPF Sérum #1-Light Controlosis Magic Anti Frizz 
Humidity issues. If you like to add volume to your hair, then humidity is a must. Just wet your hair a little and with your fingers add volume. This is something I usually do and it gives me a good result. But when I was living in Ceuta and Malaga, humidity was my public enemy number one as being near the sea the environment is so moisture that I needed a heavy gel to keep my curls in place. My favourite products were CATWALK curls rock amplifier by Tigi and Intense Curl Cream by Moroccanoil.

Dryness issues. As you know curly hair is super dry then we need to moisture it by using the right conditioner and please do not run out of it since without it your curls will look horrible. My favorite is Kerastase Discipline cleansing conditioner curl ideal.
Bad haircuts. My friends were indulgent when my hair was cut in a straignt bob style saying that being voluminous was fashionable. Well, I looked like a menina – pay attention to the painting- and it was horrible. Since then I knew that layers were in favour of my curls and kept my hair lightweight, with the right shape and movement.
Do you like natural hair? What are your favourite hair products?
Have a nice day. Blessings and hugs.
Hoy vamos con un post dedicado al pelo rizado y a los problemas que presenta. Si ya sé que mi pelo en algunos sitios es rizado y en otros se ve como ondulado pero lo cierto es que ambos tienen los mismos problemas en lineas generales. De joven nunca me gustó mi pelo y mi obsesión era tenerlo liso y con tal de estirarlo hacia cualquier cosa, desde dormir con la famosa rosca o toga que era incomodísima, hasta convencer a mi abuela para que me pagará un tratamiento alisador que lo único que hizo fue estropear mi pelo y enfermar mi cuero cabelludo. Tras semejante experiencia decidí que mi pelo rizado era una bendición y que salvo situaciones excepcionales sería tratado con cariño y esmero para obtener de él lo mejor. 
Sin embargo, el cabello rizado presenta algunos problemillas cuya solución resumo a continuación:
El encrespamiento es el mayor problema para el pelo rizado. Normalemente me seco el pelo con una camiseta vieja en lugar de con una toalla pues me lo deja menos crespo y rebelde.  Algunas veces añado una loción anti encrespamiento y lo dejo secar al natural añadiendo un poco de volumen con el difusor o con las manos peinando hacia abajo. Mis productos favoritos contra en encrespamiento son  Frizz Control de Moroccanoil y  de SCHWARZKOPF,  Sérum #1-Light Controlosis Magic Anti Frizz
 Humedad. Si deseas añadir volumen a tu pelo, lo puedes humedecer un poco y trabajarlo con los dedos o con un spray ligero para rizos. En este caso la humedad es tu aliada pero si vives en un clima húmedo cercano al mar la cosa cambia y la humedad pasa a ser tu enemigo número uno ya que los rizos pierden su forma y no hay modo de dominarlos. De mi estancia en Ceuta y Malaga, aprendí que necesitaba un gel de fijación ultra o una formula similar en crema para mantener y definir los rizos. Mis productos favoritos son CATWALK curls rock amplifier de Tigi así como Intense Curl Cream de Moroccanoil.
Sequedad.  Como sabéis el pelo rizado tiende a ser super seco una vez que se ha pasado la adolescencia así que lo tenemos que hidratar para que  no parezca estropajo Ajax con el acondicionador adecuado y siempre tener en el armario dos botes de acondicionador para no quedarnos sin él. Para acondicionar el pelo utilizo Kerastase Discipline cleansing conditioner curl ideal.
Malos cortes de pelo. Mis amigas fueron muy indulgentes cuanto me corté por primera vez la melena – que hace años no llevo – en un estilo sin capas apto para pelos lisos pero no para uno rizado pues adquiere tanto volumen que pareces una menina. Siempre me decían que los rizos y el volumen estaban de moda y con eso me tenía que conformar. Desde entonces aprendí que me faorecen más los cortes a capas que le aligeran y dan forma y movimiento a mis rizos.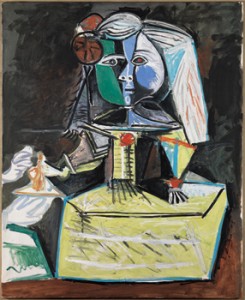 ¿Sois partidarias del secado del pelo al natural? ¿Qué productos utilizáis para proteger vuestro pelo?
¡Feliz jueves! Besos infinitos y bendiciones.