Pantone Color Institute in coordination with the New York Fashion Week issued last February the Fashion Color Trend Report for the NYFW Autumn/ Winter 2021/2022. next season's color palette offers numerous possibilities that converge into eccentric or calm combinations when simplified. Thus, calm colors coexist that comfort us in the idea of ​​recovery after the pandemic and vibrant colors that convey joy and hope in the new times.
For this reason, it is not surprising the presence of bright, cheerful, and jubilant colors as opposed to the more relaxed ones. In this way, the combinations can be as daring or calm as our mood wants.
These are the colors proposed by the New York fashion week for next fall – winter 2021-2022:
Mykonos BlueThis lively and vigorous shade of blue transports us to the Greek islands of the Aegean Sea.
Illuminating This yellow hue is one of the colors of the year. Its brightness and powerful energy bring us closer to the joy of sunny days.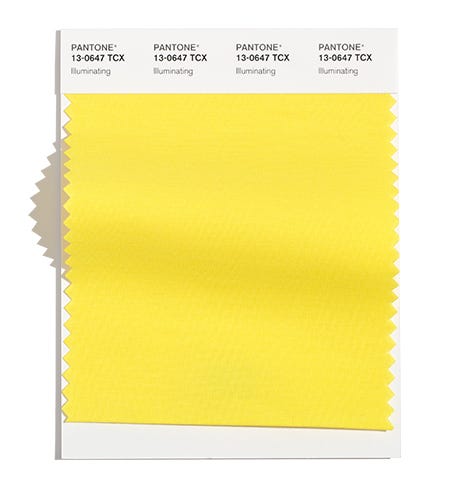 Leprechaun It is a strong and resounding green reminiscent of the goblins of the Irish tradition. An invigorating tone that refers us to spring nature, only this time it is proposed for autumn.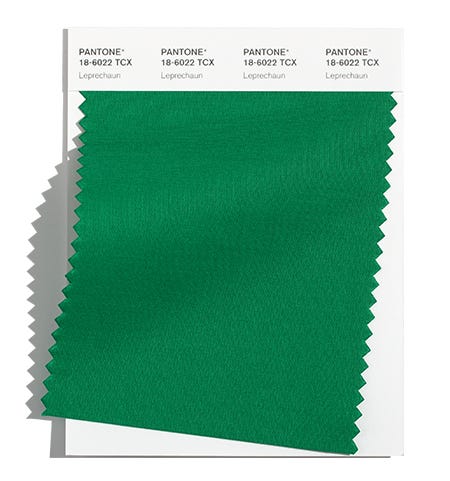 Fuchsia Fedora This intense pink tone gives us joy, seduction, and elegance. It is truly a vibrant color to brighten up the dark days of autumn.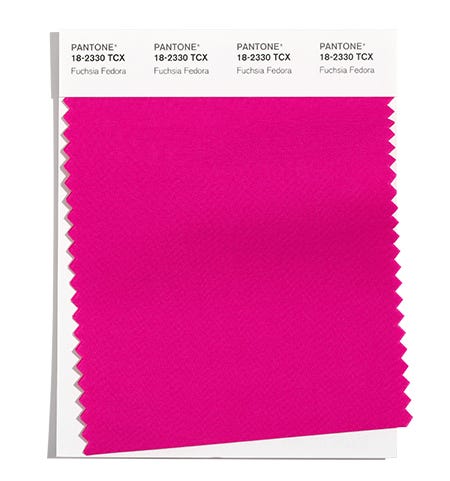 Pale Rosette
For lovers of romantic and calmer colors , this soft and delicate pink shade has been added.
Adobe
Adobe is a warm reddish brown that reminds us of autumn nature, adding warmth to our looks.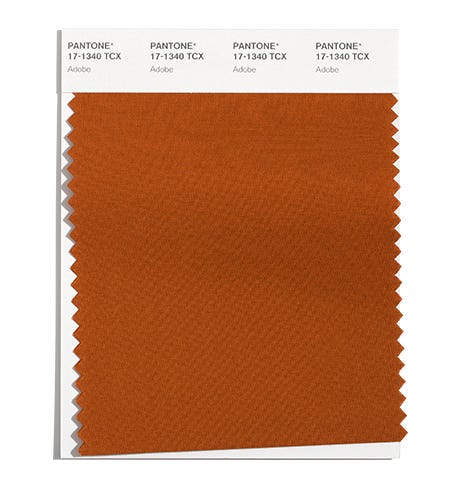 Fire Whirl
Like all shades in the red family, fire whirl is powerful and vibrant. A tone that draws attention for its dynamism and brilliance.
Rhodonite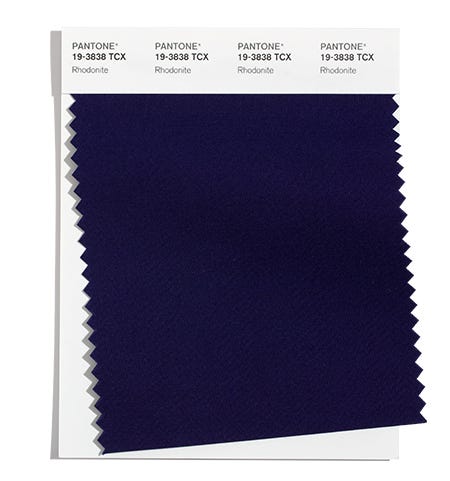 One of the neutral shades in the main palette is Rhodonite. It is a dark shade of blue and purple that denotes refinement and elegance.Provides relaxation when worn alone but was vibrant worn in contrast to while red.
Spring Lake
Without leaving the range of blues, we find Spring Lake. It is a medium shade of blue that conveys stillness and serenity.
Root Beer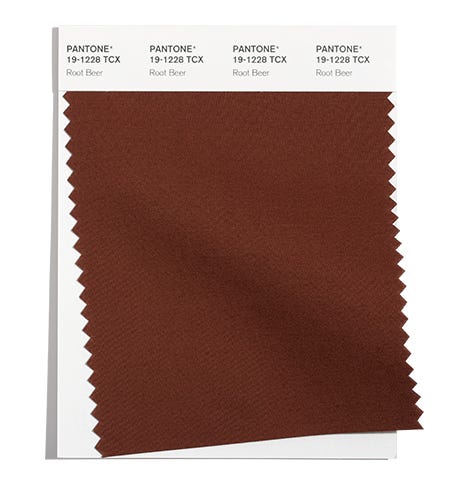 This brown is reminiscent of the bark of trees in autumn. It is an elegant and refined color, which will make a good counterpoint to the vibrant tones of the palette.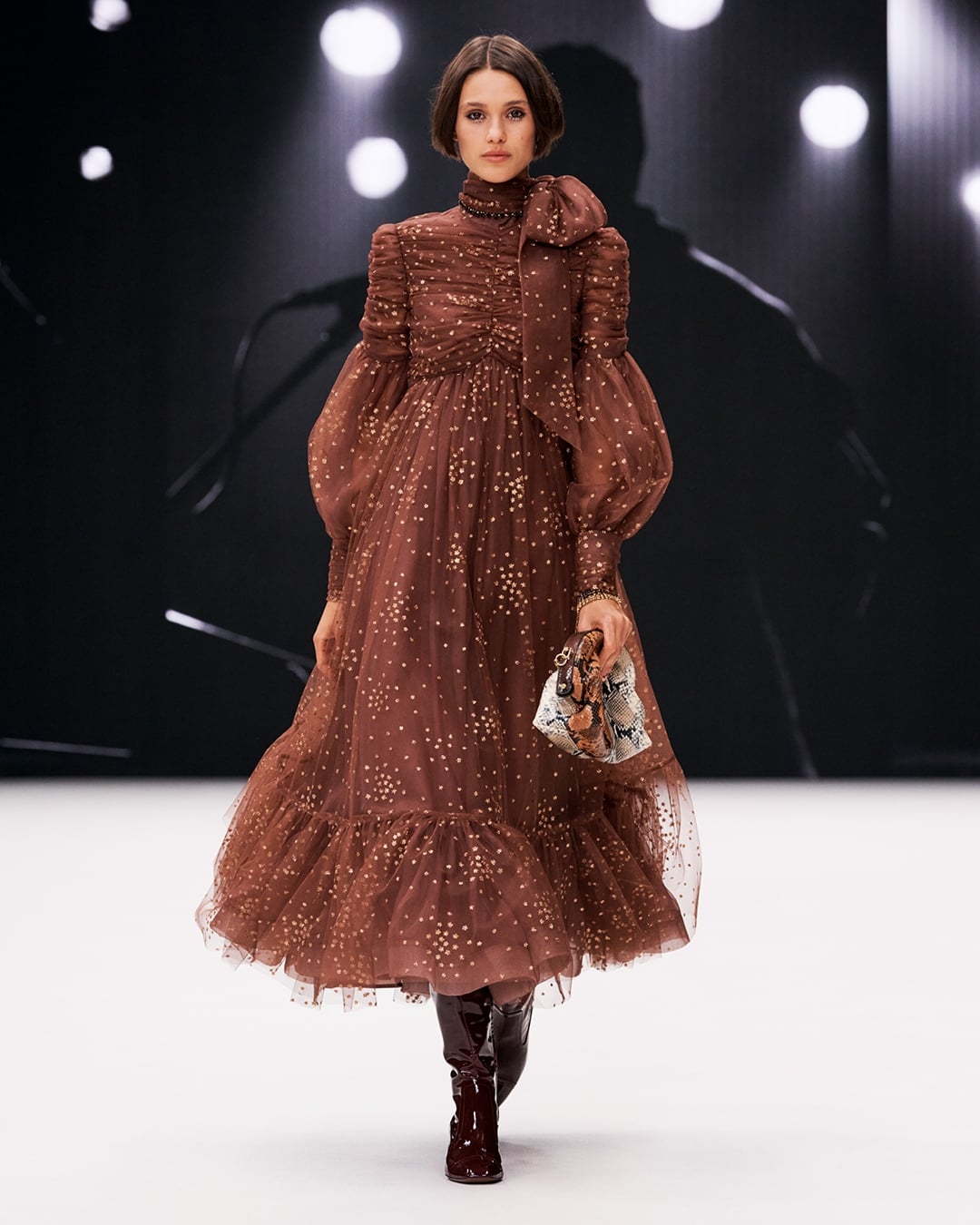 As usual each season contains its core Classics, versatile neutrals to anchor and mix the other shades of the palette. For the next autumn and winter season we have:
Coconut Cream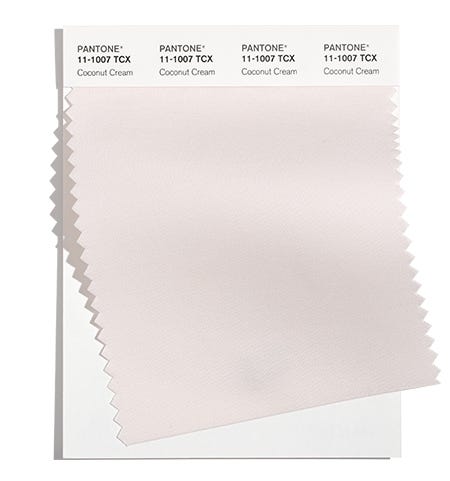 This whitish shade contains a hint of pale pink for elegance and versatility. Coconut cream infuses smoothness and neatness to your looks. 
Ultimate Gray
This is the other color of 2021. This gray shade radiates elegance, serenity, and solidity to contrast with the brighter tones of the palette.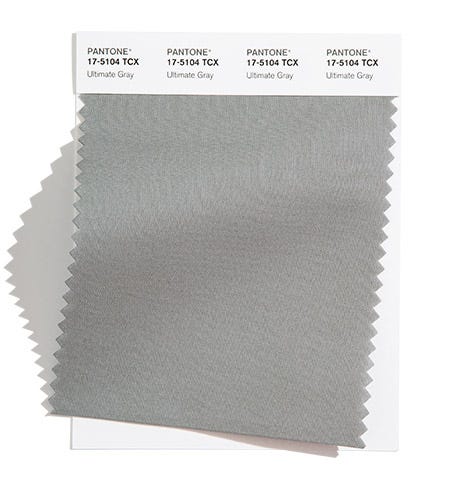 Soybean
This beige tone exudes warmth, refinement, and sophistication, making it extremely easy to combine while being worn in monochromatic outfits, it is incredibly attractive.
Olive Branch
This earthy, mossy green transcends autumnal nature to give solidity, serenity, and balance.
And now what are your favorite colors? Let us know.
Love and peace.