Do you know how to take good care of your hair and keep it clean? Today we will talk about the care and cleaning of our hair to keep it healthy, with a good color and shiny.
Now that winter begins, we all need good hydration to heal and save those damaged ends
My stylist always recommends a hydration treatment, only in principle to keep my hair healthy. Keeping hair clean is essential for good growth, which is why I include some tips for the day-to-day hair routine.
The first is to wash your hair twice with shampoo. In this way we will achieve a deep cleaning and will allow you to have clean hair for longer. The most important thing is to wash the scalp well. In addition, we must consider our hair type and choose the right products for it. Because using others we will worsen the health of the scalp and it will get dirty faster.
Second, you also must dry your hair well with the towel. Because if we let it dry completely wet, it will dry out with dirt. Ideally, remove excess water and leave it wet.
Are  you constantly touching your hair? Do not do it and less if it is freshly washed. We touch everything with our hands, and they are exposed to the environment. If you do not touch it constantly, you will prevent it from getting greasy and losing its cleanliness, shine, and shape.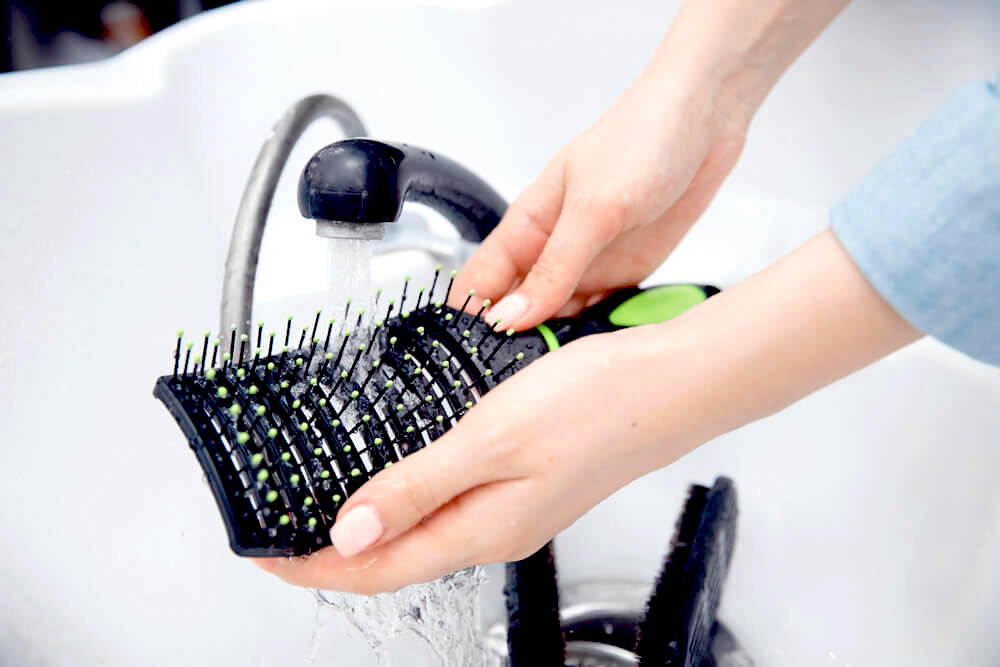 Finally, we must clean our irons, dryers, curlers, etc. It is important to clean them from time to time, to remove dirt and thus not leave it in our hair. Although the ideal for good maintenance is not to use these types of products, since they damage our hair with heat. If you want long, healthy hair, use fixatives and oils to air dry your hair.
How is your hair routine like? What tools do you use to style your hair?
Love and peace.