I am one of those who prefers wear stockings instead of being bare-legged. Bare legged looks have been a trend for the last five years or even more, but this season hosiery has comeback.
Obviously for a day to day I love basic black opaque tights which are fail -proof but the trends for this season include more risky options. And here you have a clue on which tights are on the spot this fall.
When reviewing trends for the fall 2018, I announced that animal print would be everywhere. And now we have it in form of colorful leopard print tights. This option is daring and is not everybody´s cup but it still is on trend.
Black fishnets are also fashionable. You can combine them with animal print shoes and sophistication is assured. But the trendiest fishnets are those embellished with rhinestones and pearls which will make an excellent pairing with a total black attire.
Sheer black tights could be another option for working outfits. Those tights were used by our mums and grandmas in their most fashionable looks but now we can refresh our work wear with a simple of sheer black tights. The only problem is they are fragile.
For the girly outfits we have lace tights resemble the eighties night wear, but you can wear them in a more casual way with delicate dresses in solid colors.
Color is welcomed this season, so it is pure fashion to opt for bright tights.  The 80s are back, then infuse vibrant colors into your stocking wear. However, be careful if you wear glossy textures as your legs will look  more voluminous.

Last but not least, another trend revisited. The lace tights. However, they reappear in a more daring version: lace color tights. Lace color tights are a way to revamp solid color outfits but take in mind that this type of tights will make your legs look shorter. 
Which type of fashionable tights is yours?
Blessings and hugs.
Una es de las que prefiere no pasar frio por lo que la tendencia de ir en pleno invierno sin medias no casaba conmigo. Durante varios años he estado en contra de la moda pues siempre he llevado medias así que ahora que las medias han vuelto con fuerza me encuentro como pez en el agua.
Obviamente para el día a día sigo prefiriendo las medias negras opacas que son cómodas y duraderas. Sin embargo, las tendencias en boga para esta temporada incluyen opciones más arriesgadas.
Como ya os dije el animal print estaría en todas partes así que también se ha pasado a las medias. Y no siempre en su versión cromática clásica, sino que nos encontramos pantis con animal print en rojo. Tanto en su versión clásica como en la de colores brillantes es una tendencia arriesgada que no estoy muy segura de que me vaya a gustar.
Las medias de red en negro siguen en el candelero. Se presentan combinadas con zapatos de estampado animal con lo que la sofisticación está garantizada. Dentro de las medias de red sobresale la tendencia que añade perlas y cristales en una versión superelegante para conjuntos de fiesta.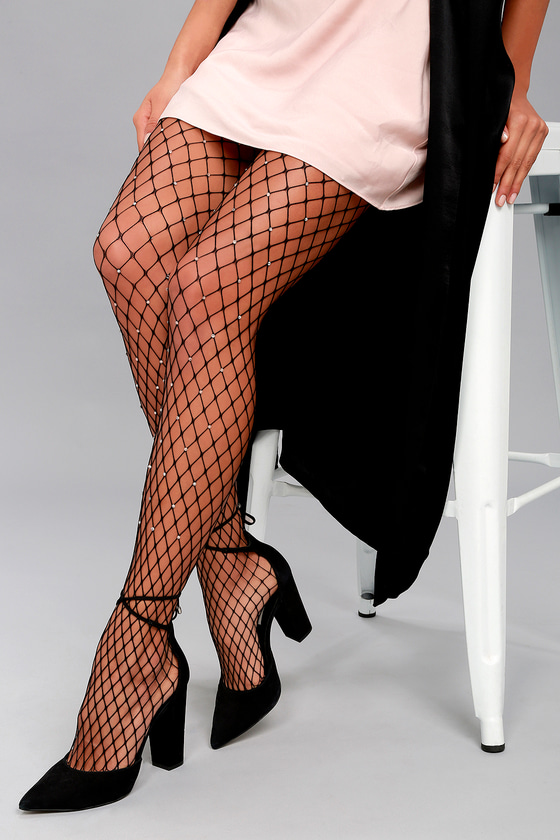 Otra opción muy elegante tomada de los 80 son las medias de encaje apropiadas para estilismos festivos o para el día a día dándoles a ellas el protagonismo y combinándolas con estilismos más sencillos. Sin embargo, vienen en colores vivos y  con estampados grandes lo que ejerce un efecto óptico negativo si tienes las piernas gruesas pues las acorta visualmente.
La opción de color sigue y podemos encontrar medias en amarillo, mostaza, azul vibrante. Dentro de esta opción destacan las medias de red rojas que han presentado varios diseñadores en la pasarela y ya han pasado con éxito al Street style.
Las medias finas negras que llevaban nuestras madres y abuelas han vuelto con fuerza y son una opción razonable para ir al trabajo mientras no haga mucho frío.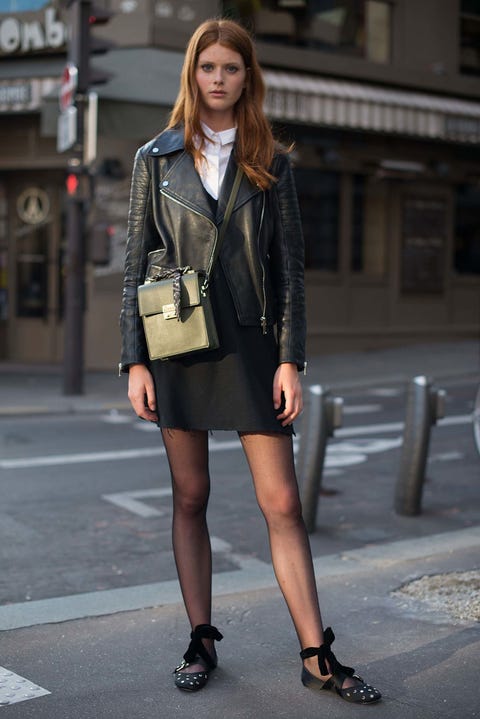 ¿A qué tendencia de calcetería os apuntáis? Besos infinitos y hasta la próxima.
.