Once more I am here to give you some tips on how to look better in your clothes and dress in a flattering way. Many of you would consider them as evident and obvious but if we take them into consideration we will polish our style.  The most useful tips are the following.
Know your body type and shape, then you will be sure on what works for you.
Emphasize your assets and hide your flaws.  You will be more confident when clothes highlight your assets and instantly you will look better.
Have your clothes tailored to adapt them to your body. I always insist on investing in having your pieces tailored as they will be made for you. The right length is important as well as the correct fitting in the shoulders. Blazers should be adapted to fit properly unless you have a perfect hourglass figure.
Choose your pieces on how they fit and forget about the sizes. Snagging clothes look horrible, so do not fear to size up if you need it although sometimes when you opt for flowy silhouettes you must size down. In my case I always must size up in jeans and trousers.
Finally, invest in basics!  I insist on this topic so many times… But if you wear better basics, the fit will be the best and they are timeless pieces you will be using for  a long time.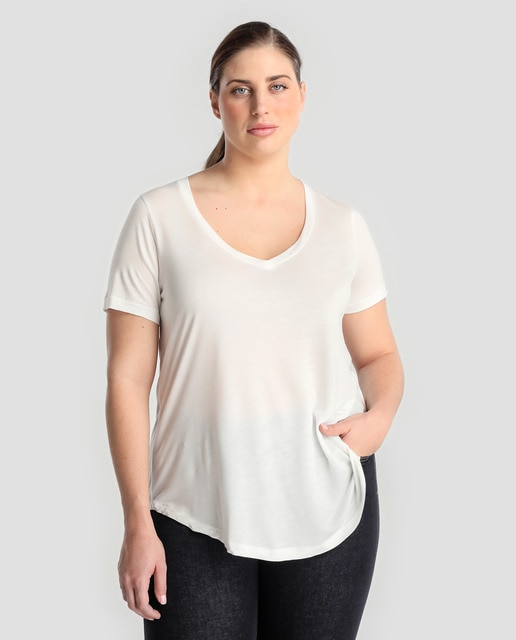 What are your tips to fit well in your clothes? What about sharing them?
Love and blessings.
Otra vez insistimos en hablar un poco sobre cómo hacer que la ropa nos siente bien y como vestir de un modo en que la ropa nos estilice. Muchas de vosotras indicáis que algunos consejos resultan un poco obvios, pero si los ponemos en práctica día tras día daremos con nuestro estilo personal y depuraremos nuestros estilismos hasta hacerlos totalmente nuestros.
Aquí van nuestros consejos más útiles:
Conoce bien la forma de tu cuerpo pues así sabras lo que más te favorece y a la hora de comprar podrás elegir lo que mejor te sienta.
Resalta tus puntos fuertes y camufla las partes de tu cuerpo que te gusten menos. De este modo, ganarás confianza en ti misma la ropa te quedará mejor.
Si acortas tu ropa a tu estatura te quedará como un guante. Si estrechas las camisas que te quedan muy amplias verás como te sientan mejor. Siempre insisto en esto porque hace que la ropa te quede impecable y que luzcas mejor. En particular, conviene hacerlo con los blazers donde los hombros deben caer en su sitio para que la chaqueta quede en su lugar y no parezca prestada.
Cuando vayas de compras olvidate de las tallas y céntrate en cómo te sienta la ropa. La ropa superceñida no sienta bien así que si tienes que subir de talla en pantalones, no le des mayor importancia, simplemente fíjate en que te sienten como un guante.  En cambio, si son siluetas sueltas quizá tengas que bajar un talla o dos.
Finalmente, invierte en básicos!  Reconozco que insisto mucho en el tema pero es algo en lo que siempre hay que pensar pues los básicos son prendas que llevamos constantemente y si nos gastamos un poco más en ellos nos durarán más y nos sentarán mejor. Una simple camiseta blanca de algodón quedará mejor si el algodón es de mayor calidad, el tacto y el roce con el cuerpo será más suave y además no se deformará tanto con los lavados. 
¿Qué consejos tenéis vosotros para que la ropa os siente fenomenal? ¿Los compartís?
Bendiciones y besos infinitos.