One of the most frequent questions I got is the one related to color trends for the next season. And this post is about the Pantone color trend report for London Fashion Week for autumn winter 2022/2023.
As usual we will be featuring ten remarkable colors and five revisited core classics.
The color trends combine the brightness and intensity of bold colors and calmness of the sweet pastels with nature focused shades. It looks as if there is a transition from the chaotic situation, we have experienced in the past two years, to the joy and calm after the storm. The blend of intense colors, light pastels and natural shades makes this palette unique, embracing the quietness, calm and harmony and the loud energy transmitted by the boldest colors of the palette.
The connection of these intense brights with the calm and peaceful harmony of the naturals is compressed in these ten-color palette.
Molten Lava
Molten Lava can be described as a bright, intense and energetic red. Worn in a monochromatic look will stand out but paired with more muted colors will give a regal and luxurious touch to your outits.
Meadow Violet
Meadow Violet is more vibrant than Very Peri, the color of the year. It transmits fascination and mystery.
Dragon Fire
Dragon fire exudes warmth and vitality, a good way to ligth the dark winter days.
Abundant Green
Vibrant, refreshing and elegant are some of the characteristics of Abundant Green connected with the leafiness of autumnal woods.
Spicy Mustard Spicy Mustard is another bold and energizing color. This shade transports your looks to the most exotic and glamorous ambiences.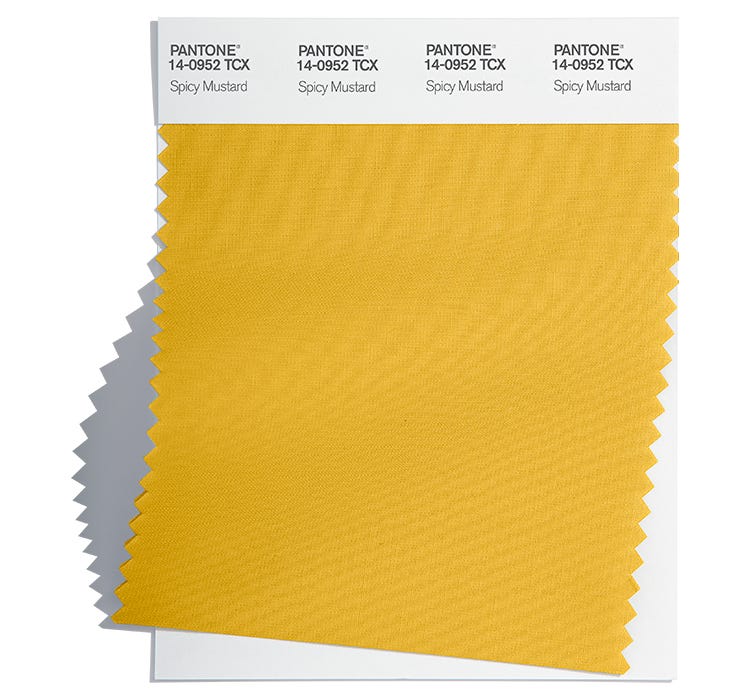 Lichen Blue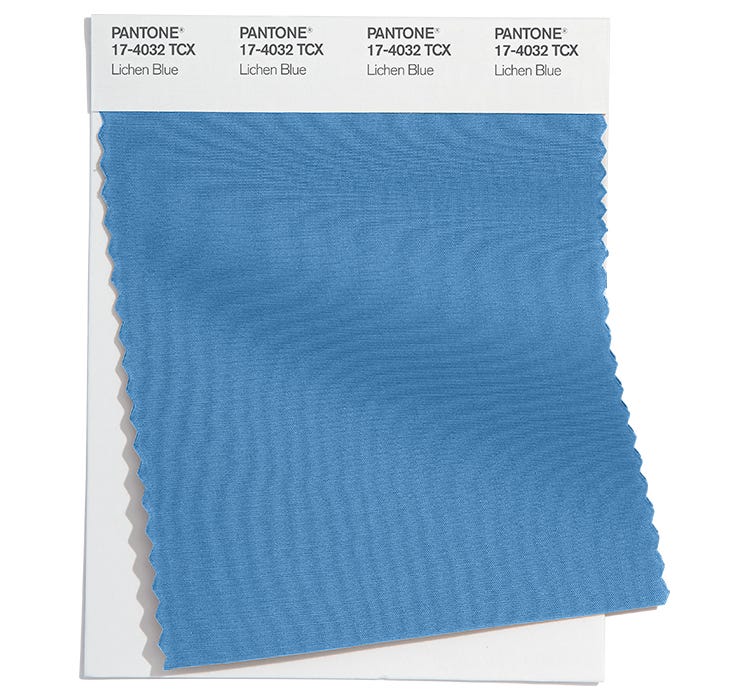 Lichen Blue adds natural inspiration to your ensembles with a serene and peaceful flavor.
Strawberry Cream
This color reflects the creaminess of the strawberry milkshakes and transmits romanticism and feminity to your attire.
Waterspout
Waterspout is another blue shade. Less intense than Lichen Blue, shows the cleanness and freshness of transparent and crystalline waters.
Chicory Coffee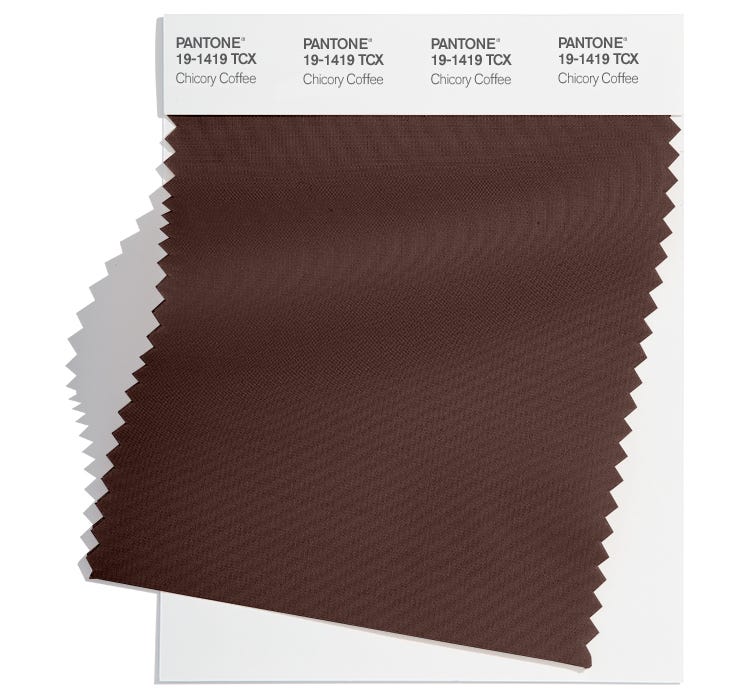 Chicory Coffee is the perfect earthy and rich brown to complement the warm colors of the London Fashion Week palette.
Cardamom Seed
Cardamom Seed is a reminiscence of the exotic spices with a citrusy flavor. A great yellowish green to include in your closet.

THE CORE CLASSICS
The Core Classics infuse versatility and longevity to the trendiest hues. For the season we have:
Tapioca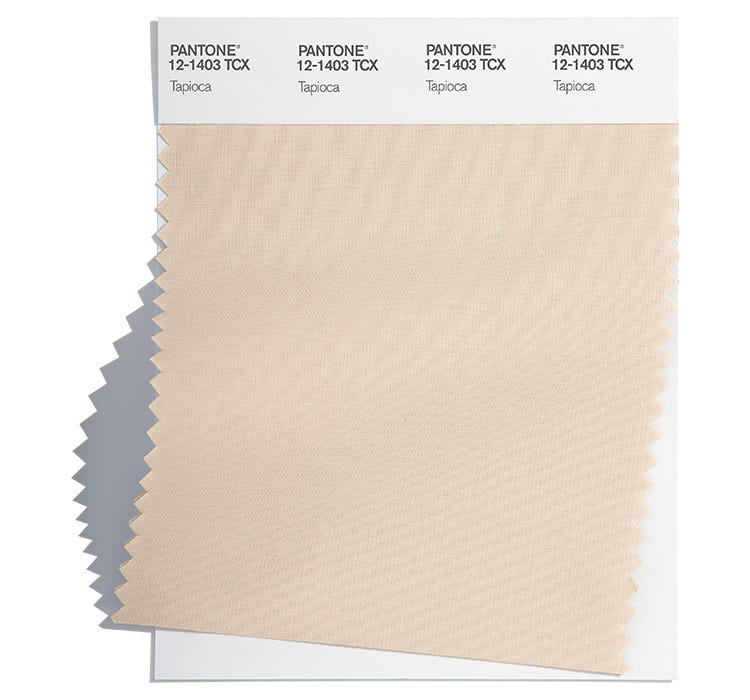 Tapioca results a rosy cream to warm up your coziest looks.
Iced Coffee
Iced Coffee can be defined as an alluring and creamy light brown.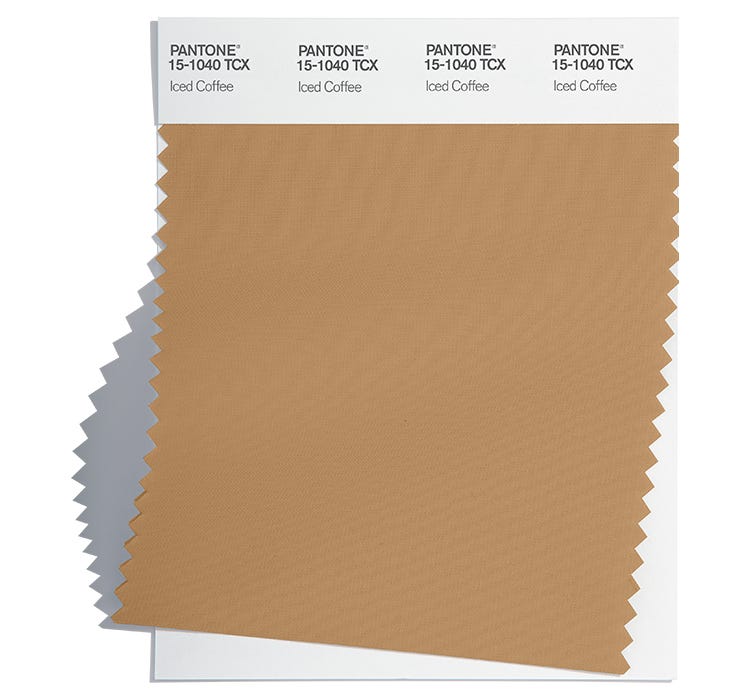 Peach Caramel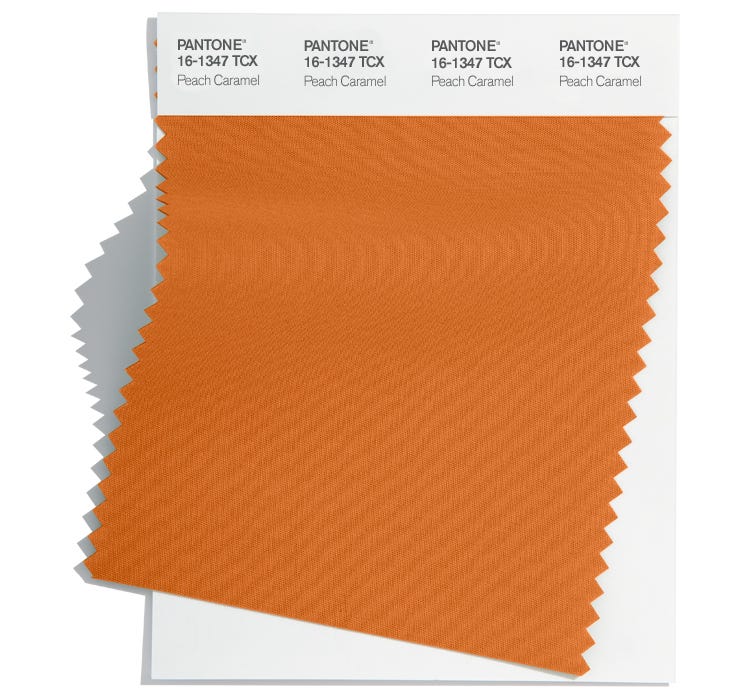 Peach Caramel sweetens with warmth and enthusiams your autumnal looks.
Blueberry
Blueberry is the dark version of indigo blue reflecting deepness and elegance.
Quiet shade
Quiet Shade is a powerful mid grey full of calm and placidness.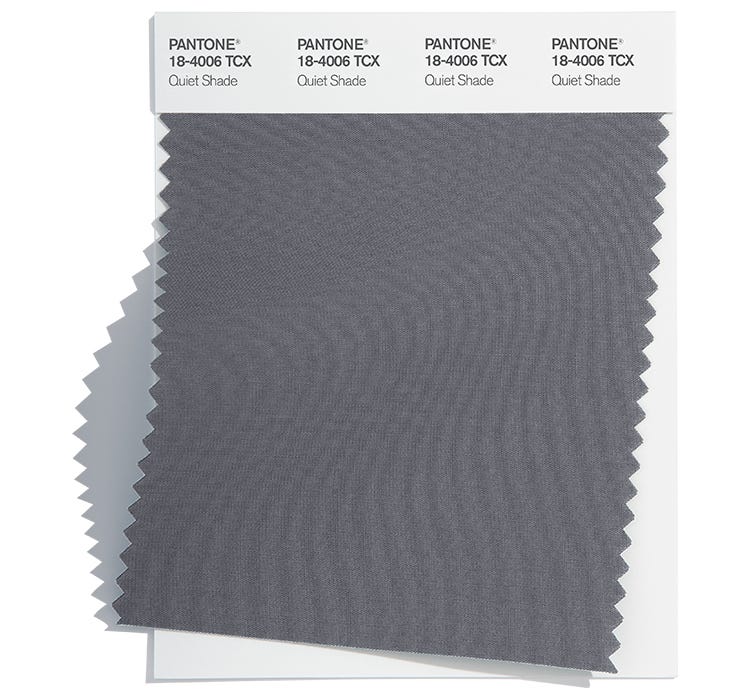 Which of these colors is the most flatering for you? How will you combine them?