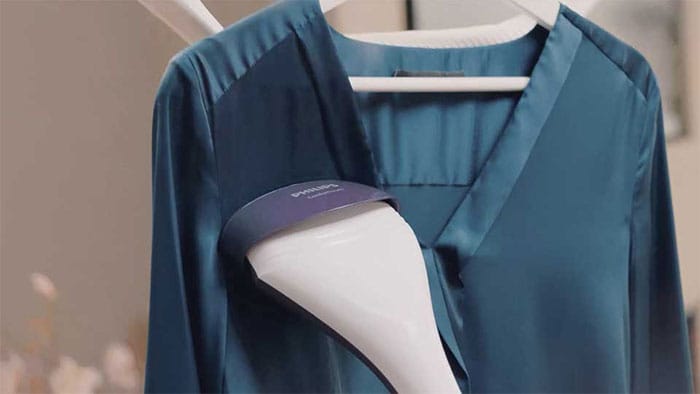 Wrinkles can ruin an outfit. The addition of  the right creases or the removal of  wrinkles can be done with a good ironing or steaming. And now why do you write a post on ironing and steaming? Just to remind you that a polished look requires zero wrinkles and the perfect creases as well as to review the use of steamers and irons.
Although, both are useful weapons to remove wrinkles, however, there is dilemma between ironing and steaming. And we also know both products offer differing results but for now I do agree that the iron cannot be fully replaced.
Irons are for those who like better results and want to have the right creases and do not mind spending more time in having a perfect result. On the other hand, steamers are easier to use as well as faster removing wrinkles. Besides, steamers can be used on all types of fabrics without the risk of damaging them.
And now let´s see the pros on each one.
The iron is perfect for a crisp and polished finish as well as its results are more durable on cotton or linen clothing.
Ironing works best on dress shirts and pants as well as all kind of linens. You also get great results on sheets and pillow covers.
The steamer is the best way to remove wrinkles with a very natural finishing. It can be used on delicate fabrics without the risk of burning. Last but not least, it removes bacteria, germs, and dust mites. The steamer also can be used to freshen items between washes and to freshen fabrics that only can be dry cleaned.
Steaming is useful for silks, wool, cashmere, and wool blends because it is gentle with delicate fabrics. Steaming is excellent for suits and jackets. Using a steamer is the right option for big surfaces such as curtain, bed skirts and upholstery…
And now you will ask me which one I do prefer. Well, I cannot give you a clear answer as I use both and I think you will have to answer the question of buying a steamer or an iron as it is a personal preference and if you live in a small apartment a question of space.
Passion and Peace.