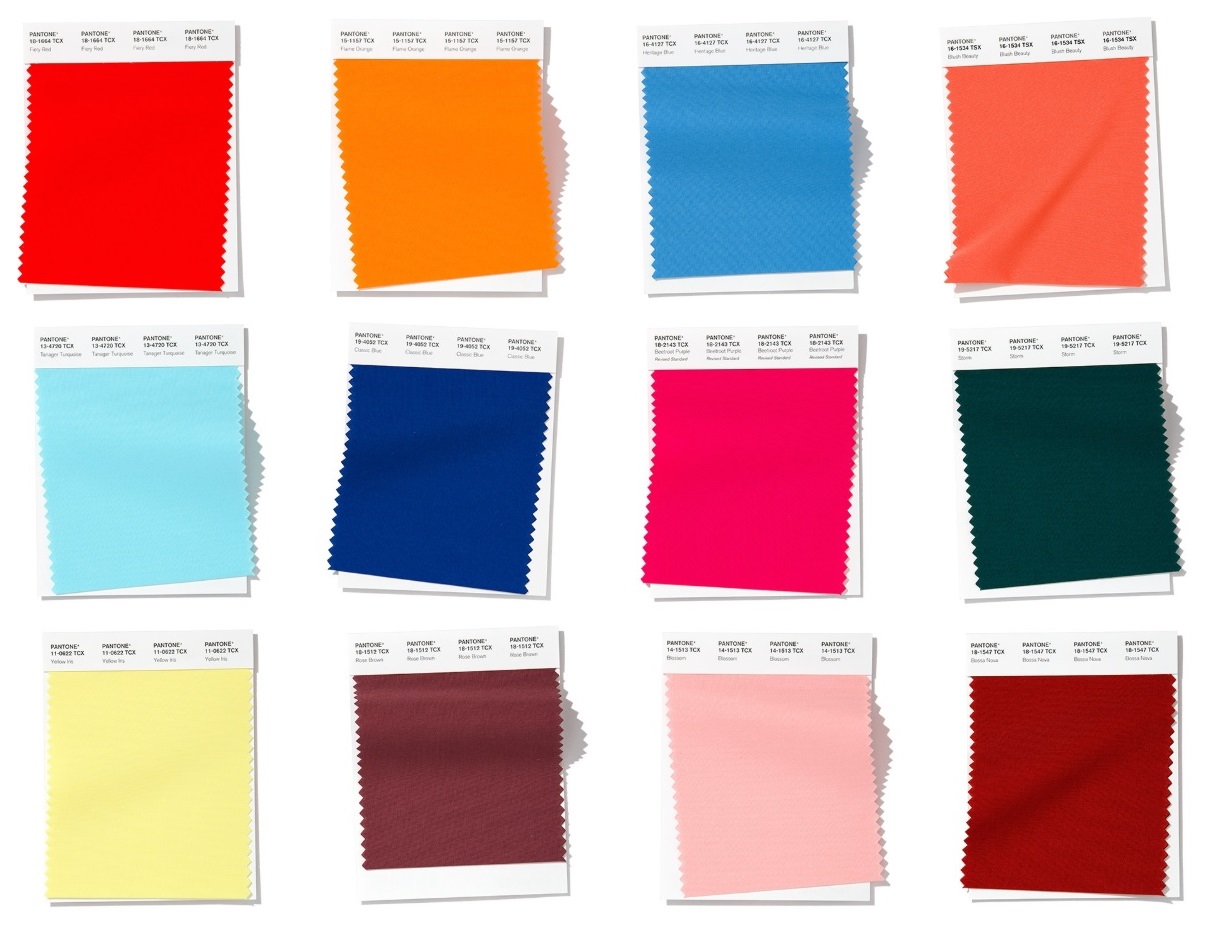 The Fashion color trend report by Pantone Color Institute is a summary of the season´s most used colors. As usual the report includes the top 12 most seen colors of the season and the four classic neutrals. Fashion designers have shown them in their runway shows and collections in the London Fashion Week for spring and summer of  2020.
The palette contains a marvelous blend of vibrant colors and neutrals which inspired  multicolored layers contrasting energizing shades with optimistic neutrals which rounded a positive and joyful color palette. We can characterize it as bold, strong and empowering, a vibrant display of positivity and joy. The 12 colors are the following:
Fiery Red results a hot and bold red which will give dramatism and passion to your outfits. A high standing color, impossible to ignore.
Flame Orange exudes luminosity, glow and vibrancy. A cheerful note to boost your looks.
Heritage Blue is a traditional blue shade. It is a color with classical reminiscences brought to the present. A deep blue to incorporate serenity to your wardrobe.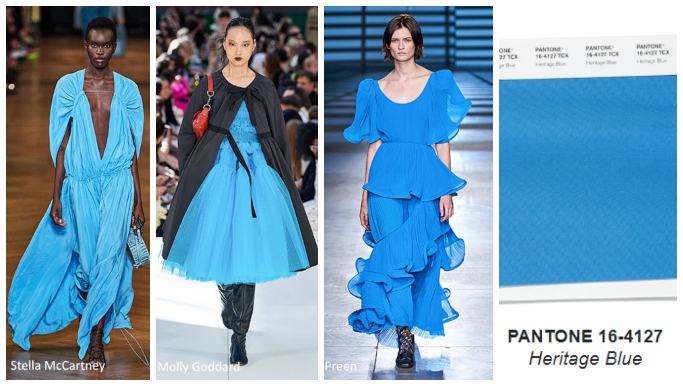 Blush Beauty could be defined as a carroty rose with warm touches. A cheerful shade that transmits happiness and energy.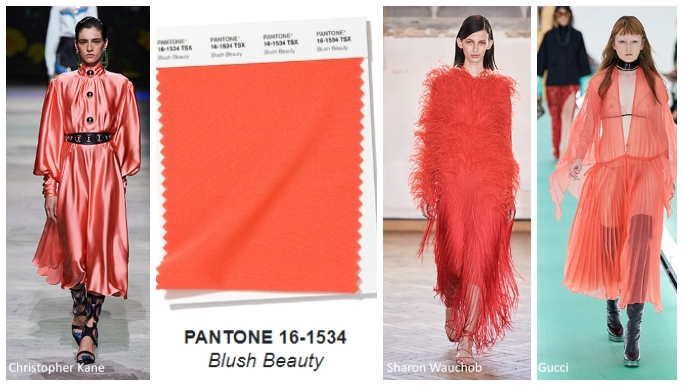 Tanager Turquoise is a soft and smooth blue hue connected with crystalline and limpid waters.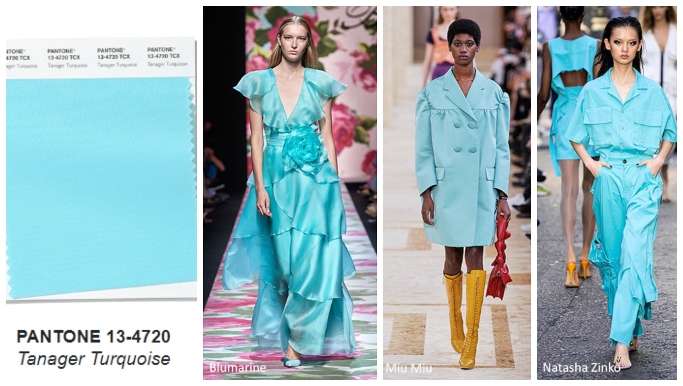 Classic Blue is the Color of the Year 2020.It looks as the twilight sky giving classic touches to your wardrobe allowing innumerable possibilities to mix and match. Worn on itself sounds classic and formal but with vibrant colors transmits joy and glamour.
Beetroot Purple is a shocking fuchsia shade full of energy and dynamism. This color reflects brightness, radiance and a healthy appearance.
Storm is perhaps the darkest greem in the palette, but it results a deep and rich color to be incorporated into your most formal outfits.
Yellow Iris  is a bold tone and reflects a positive attitude and confidence.
Rose Brown is a warm and full of strength hue which will incorporate richness in  your outfits.
Blossom is a nice name for a soft and romantic pink which exudes the delicacy of the roses in blossom.
Bossa Nova is a mixture of red and earthy brown resulting in a suggestive and rich color.
The neutrals  allow more personal color combinations and more suggestive chromatic contrasts so here you have the ones selected for the next spring summer season by the London Fashion Week.
Cuban sand is a warm and elegant shade to be worn on its own or paired with vibrant colors. One of this colors that should be included in each wardrobe.
Blueberry is a deep and mysterious midnight blue, serenity and glamour are assured with this dark blue hue.
Blanc de Blanc is the whitish neutral option to refine and slender the richest tones or for a simple elegance worn on its own.
Oyster Mushroom is a very smart pearly grey shade. It transmits strength, glamour and quietness.
Now that you have both palettes, which one is your favorite? Have a nice day and see U in the next one.