Starting to create a capsule wardrobe takes a lot of time as it requires dedication, commitment, self -analysis and purpose.  The planning, the decluttering, looking for a color palette, selecting the pieces… All of these and more are easy steps but time consuming.
First what is a capsule wardrobe for me?
For my experience It is a collection of clothes, shoes and accessories containing essential and matching pieces. It is based on project 333 that suggests 33 pieces including clothes and accessories but not undergarments, pajamas and athletic clothes.
However, the concept of essential is diverse, I know it should contain pieces you love and are practical and adapted to your life style, That is why self-analysis is so important. In my case I can maintain the number of pieces for clothes but not for shoes since I need to replace them quickly, then it is a personal option, so you can adapt the concept to your personal needs and tastes. But what is needed is limiting the pieces you use. A 100-piece wardrobe should not be a capsule one.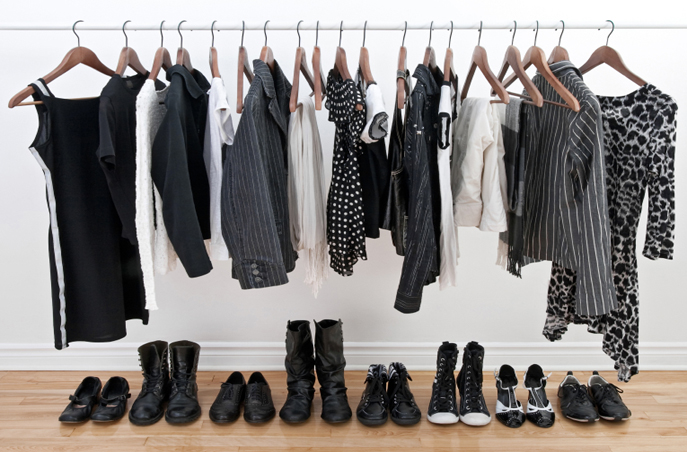 Why Do I need a capsule wardrobe?
In my case because I had a wardrobe full of clothes I do not wear: some of them because do not fit and others because I felt the pressure to buy them or maybe social media and magazines created the need in me. What I am sure about is that I cannot afford to waste time, money and energy on things I do not like, and I do not wear. That is not environmentally and mentally friendly.
On the other hand, I  liked to simplify my life, With less things, I would be conscious of what I have and making decisions on what to wear will be easier every morning or night before when planning what I will wear the next or that day.
Do you think these are powerful reasons to start a capsule wardrobe?
First step, selecting pieces for the capsule wardrobe.
Purging and decluttering your wardrobe is the first step. You need to see all the clothes you have, putting them into piles: the ones you want to keep, the ones that do not fit and have some faults, the ones you will donate and if you have time the ones you can sell.
You only should keep the clothes you like and fit well. The rest, for donation or to be sold.
What do I do with the remaining clothes?
Making a list of the pieces you will need is basic and then see if they are in the clothing items you kept. Then planning ways to mix and match the clothes. If there is a gap, then make a shopping list. But first SHOP YOUR CLOSET
What shades or palette will I have?
This depends on your personal tastes. I like to have some neutrals but sometimes, specially in summer I introduce bright colors, mainly pink, cobalt blue and red. As I am a cold winter person, this colors pair well with my neutrals which are charcoal and light grey, black and recently white. Sometimes my wardrobe is based on vivid colors – last summer for example it was only based on pinks – but other times – as those who follow the blog could have seen – it was based only on grey shades. Nowadays it is a mixture of both with some touches of red, black and beige.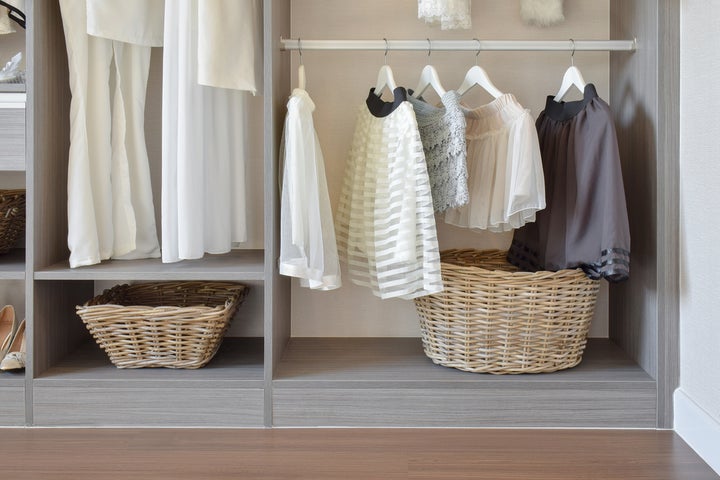 What is my style?
I mainly wear dresses. I have some jeans, tops and skirts in my wardrobe, but I am known for wearing dresses all year round. My students used to ask how many dresses I had… The style of the dresses is simple: fit and flare, shift dresses, A-line dresses and a couple of bodycon. Black and grey jeans, no formal pants, three tops and two skirts. In winter my knits are turtle necks and cardigans. No pullovers
For outerwear, light and short coats or kimonos. A thicker coat in winter. Shoes are more problematic due to my "special feet" but no heels or boots. Ballerinas and oxfords all year round. That is my price… even though I love heels. 
Definitely , classic, minimalist with a modern twist. That is my style.
In your case make a list of the pieces you like most and enjoy wearing. Analyse what they have in common, analyse your lifestyle and daily needs and formulate your own style or at least what you enjoy wearing and  makes you feel well.
How do I manage to avoid shopping?
Well the idea is not shopping until the next season, but I admit there are exceptions. Maybe an unexpected event you need more formal clothes or perhaps a something is broken or damaged and needs are replacement…
In my case I want to maximize and shop my closet. So, I will add a couple of pieces. Something with animal print and maybe something plaid. A new coat to replace my old ones and that is all.
My goal is just having pieces I wear and love and when buying something new considering how many combinations I can make with it.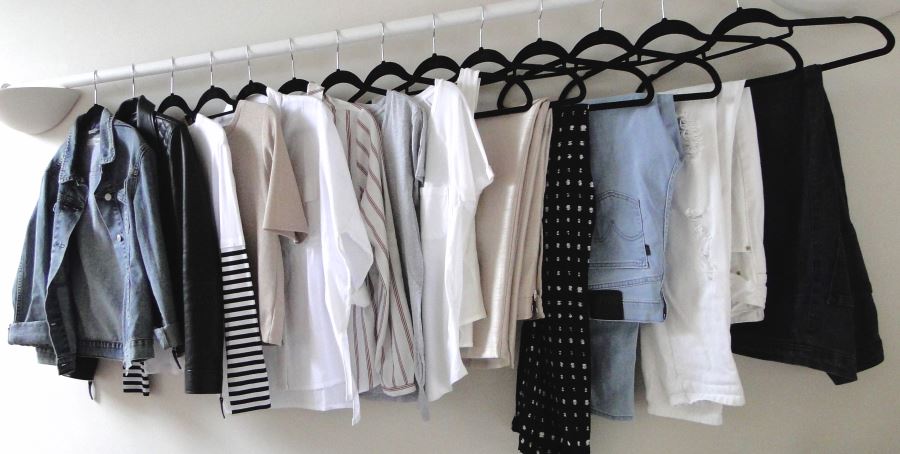 How many outfits can I make with my capsule?
This will vary, depending on the number of items you have as well as their versatility. A dress could be difficult to combine but you can add a cardigan, a turtle neck and then it will look as a skirt, I can be worn as a top if you add jeans or leggings … Then It is important the palette you have chosen since colors and prints will work by the contrast law or the matchy.
What is the final step?
After three months or one season you will have to evaluate if it was worth to have a capsule wardrobe or not, if you missed something, if it was useful, how much money you have saved or if it has simplified your every day routines. With this analyzed you can make a balance and decide it is worth to continue or not.
In my case, It is worth, so what about you?