Fall is just around the corner, so it is time to know the most fashionable trends which will be more wearable, specially for plus size women but not only. Knowing what will be up to date will allow us to plan our wardrobe and to play with pieces we have there that match the trends. I am beginning to plan my fall capsule wardrobe and I will take some of them into consideration
First colors: red and camel
Red was hot last year and so continues this season. I always insist on the idea that no matter what is your body shape or size you can wear color. And red is a color that fits all skin complexions. I wrote a post last year on how to wear red so now I only will give a couple of tips for those who do not want wear red clothes. The idea is introducing this color through accessories – red scarf, red pumps or red bag- or through beauty products, red lipstick elevates plain outfits instantly.
For the risky ones why do not pairing red with pink?
My second color option is camel and brown spectrum shades. They are a classic of the season, but we have forgotten about them for a while. This autumn we are going to wear these shades a lot in sophisticated and casual looks. There are lots of options and you always will look classy and smart in them.
Second prints: plaid and animal print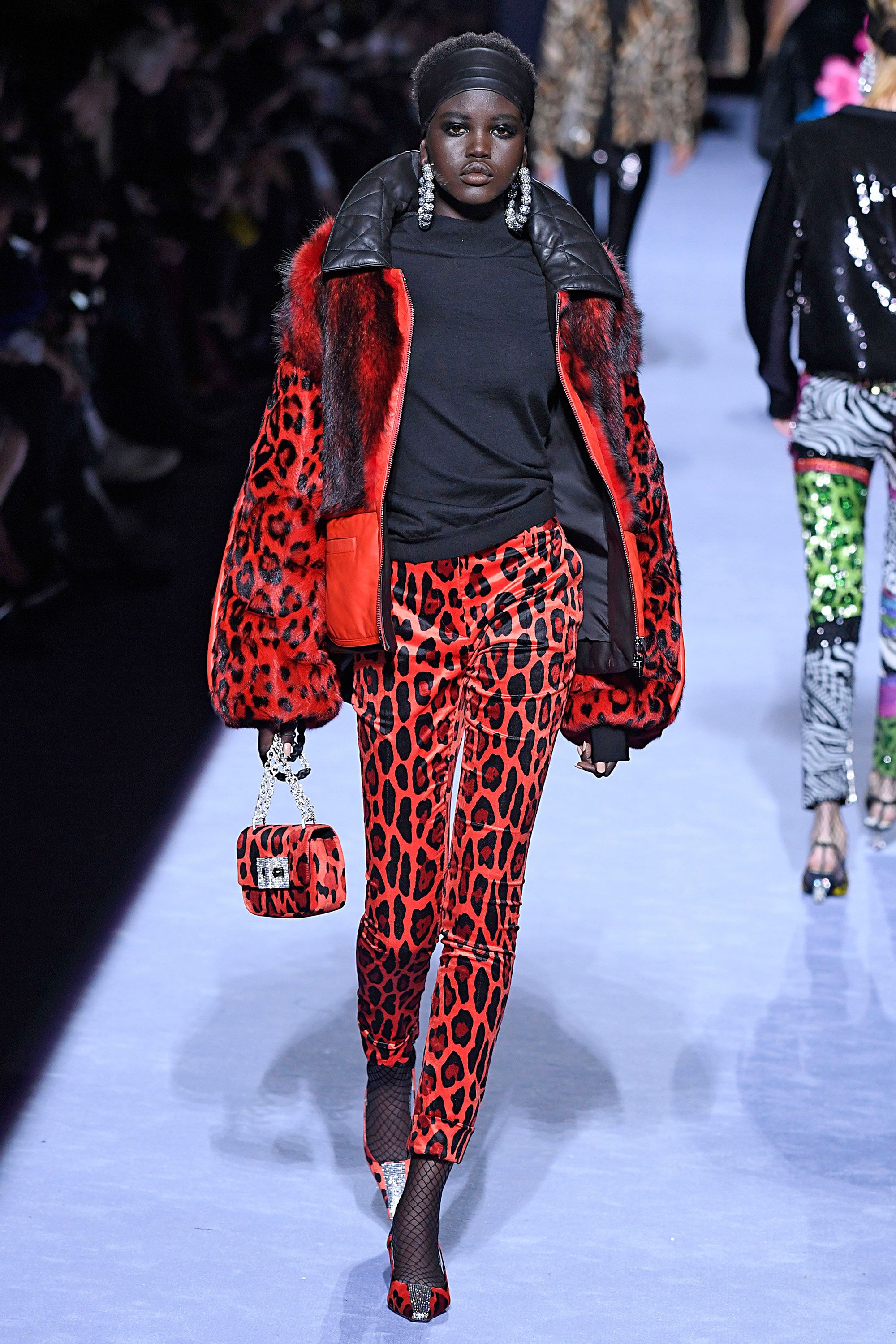 Plaid is back again, almost every year comes back so next fall will be the same. You can have it in the classic tartan designs or in more modern prints. This season plaid comes in innovative sizes and colors even you can mix different colors and sizes of plaid in the same look. This is too risky for me, but I admit it looks original. I will stick to classic designs and incorporate maybe a shirt and some pants. My idea is to mix plaid pieces with neutral colors.
The second trend related to prints is animal print. I am not very sure about this print. I have had zebra print, snake print and leopard print. None of these pieces is my wardrobe anymore. They resisted a couple of seasons but no more. I admit it could be smart in neutral tones and too daring as it is presented this season in electric blue, acid green or even orange. My idea is to incorporate it in accessories- a scarf and even a handbag- and maybe I take a risk with a simple leopard print dress.
Third: statement outerwear
I love coats, specially if they are short and light. Well this year we have oversized coats with big lapels and interesting prints, even in bright colors. I love bright color coats as well as oversized lapels. I will add a new coat in a bold color. But what I love most about next season outerwear trends are capes. In my transitional wardrobe I will include my pink cape and I will see if I manage to get another one for the cold weather. You all know, ponchos and capes are made for me.
Four: eighties silhouettes
The 80´s trend looks have been here for a while, however this fall they will be in blossom. Ruching, neon colors, power shoulders will have a big influence but please not all together as they are too much, especially for plus sizes. A touch on neon colors, strategic ruching in dresses and full sleeves will be nice details. Here you have some flamboyant and amazing combinations.
Which trend will be your favourite? How would you wear it?
Blessings and hugs.