As a plus size woman I have had problems when shopping  and for ages, even still now, it has been a big challenge to find decent clothes for plus size girls. We have fewer options, designers offer ultra baggy designs or ultra tight silhouettes at high prices. 
At  some stores the plus size section is tiny and it is at the bottom of the shop. In other occasions the selection is so limited that sounds ridiculous. And why the same dress in a regular size costs less than in the extended sizing?
Here you have some of our requests for shops, designers and brands.
 We do not have cute sytles avaliable in larger sizes.
Some clothes look like maternity clothes and being pregnant is completely different than having a voluminous belly.
Lack of basic clothes like T-shirts in soft cotton and the abuse of polyester fabrics. It is difficult and really expensive to find good quality cotton shirts and dresses as well as silk or linen.
Fitness wear offer is limited.
Patterns are almost  limited to florals and sometimes they look like draperies.
Not all plus size women have large breast or prominent bottoms.
Use and abuse of empire waistlines.
On line shopping looks difficult when clothes are not portrayed by real plus size models.
Designs are not always stylish. They look dowdy and in many occasions are really basic, not sophisticated.
Where do you buy cute plus size clothes? What is your worst issue when buying clothes?
Have a nice day. Love and hugs.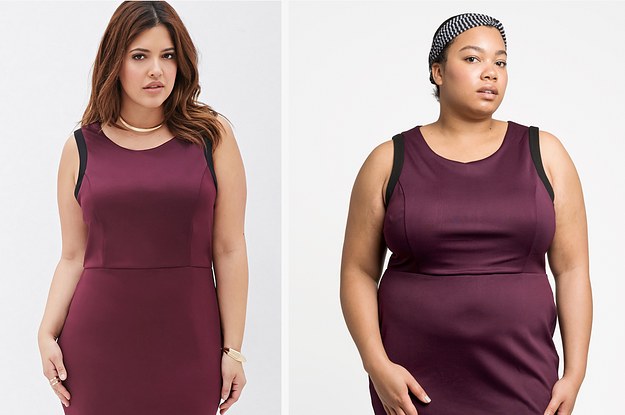 Como mujer de talla grande he tenido problemas a la hora de comprar ropa y , durante mucho tiempo, ha sido un auténtico reto encontrar ropa decende. Tenemos pocas opciones, la ropa de diseño muchas veces se limita a la "tipo saco" o son demasiado pegadas al cuerpo y claro está ser de talla grande supone tener precios grandes en numerosas ocasiones.
En la mayoría de las tiendas la sección de tallas grandes es pequeña y está al final, casi escondida. En otras ocasiones, es tan limitada que parece ridículo que la tengan y ,  por último, ¿porque el mismo vestido en tallas grandes cuesta más que si hablamos del mismo modelo en tallas "normales"?
Y aquí pongo algunas de las peticiones que hacemos a diseñadores, marcas de ropa y tiendas sobre lo que nos gustaría encontrar o no… 
Normalmente no encontramos bonitos diseños disponibles en talla grande.
Algunas prendas parecen hechas como línea premamá y la verdad es que hay diferencias entre estar embarazada y tener un voluminoso estómago.
Cuando compramos on -line resulta difícil hacernos una idea de cómo nos quedará la ropa pues las modelos que la llevan no son mujeres de talla grande.
Los diseños no son siempre estilosos, muchas veces son demaisado holgados, muy planos y para nada sofisticados. 
Los estampados están limitados a flores que muchas veces son tan vulgares que parecen floripondios.
Algunas marcas diseñan para mujeres de talla grande con escote generoso y caderas anchas y  no todas encajamos en este perfil.
El  uso y abuso de la línea imperio.
¿Dónde encotráis ropa de talla grande bonita y asequible?
Feliz domingo. Besos infinitos