Officially we are in winter and we need the perfect coat. Depending on your budget, taste and lifestyle your coats could be radically different but there are certain types of winter outerwear and rules we must know before buying our perfect match.
Some people think coats are pricy, however design, quality and fabric determine the cost of your coat and you should consider these factors as they affect the longevity of it. It is convenient to invest in a quality and comfortable piece which in a classic design will last for ages.
Fit is essential when buying your winter coat. When you are shopping for your winter coat pay attention to these:
·        If you wear layers they should fit in a roomy coat.
·        When trying your new coat on check that you can cross your arms well and your back is not too slinky.
·        Button up the coat and stretch out a bit, if you feel comfortably that is a perfect fit. Coats are made to warm you so size up if you are feel uncomfortable when moving around.
The most common fabrics for your coat could be cotton blends, tweeds, wools, fur, leather, and suede. Some factors about fabrics to be taken into consideration are:
·        There is a big difference between Alpaca Wool and wool blend.  Even though coats are mainly lined some people feel wool is too itchy so alpaca is an option.
·        Furs need more maintenance, although they provide the most warmth and look very smart. Faux fur is always a great style alternative for those who dislike wearing furs.
 Leather, Suede, and Fur
Who said leather and fur are not for plus sized women? Well there are plenty of fashionable and functional leather options for plus sizes! Prices will very a lot depending on the quality of leather, the brand, and the design of the coat.
Leather and suede should be pre-treated to have a longer life.
Fur designs have changed a lot and nowadays we can wear fur coats without feeling too bulky.
Puffers and Parkas
Many plus sized women stay away from parkas and puffers as they think they add weight to their figure. However, new designs are curve friendly flattering your figure. Look for the stitching making sure it creates a waistline to hug your curves and create an hourglass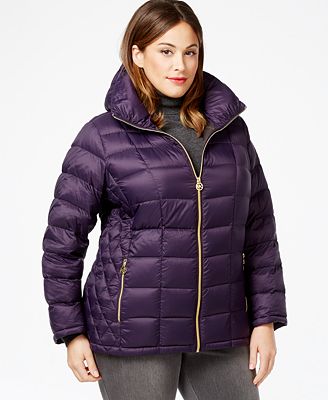 Pea Coats and Double Breasted Coats
The jacket must close over your bosom.  If this does not happen you should size up. Opt for hip length coats for an everyday casually chic or knee length for a more sophisticated look.
Wools are often used in this type of coat as it provides you fit and warmth. When shopping, look for reinforced buttons. If they are falling off now, then they will not resist the season. This is usually indicative of quality of the coat.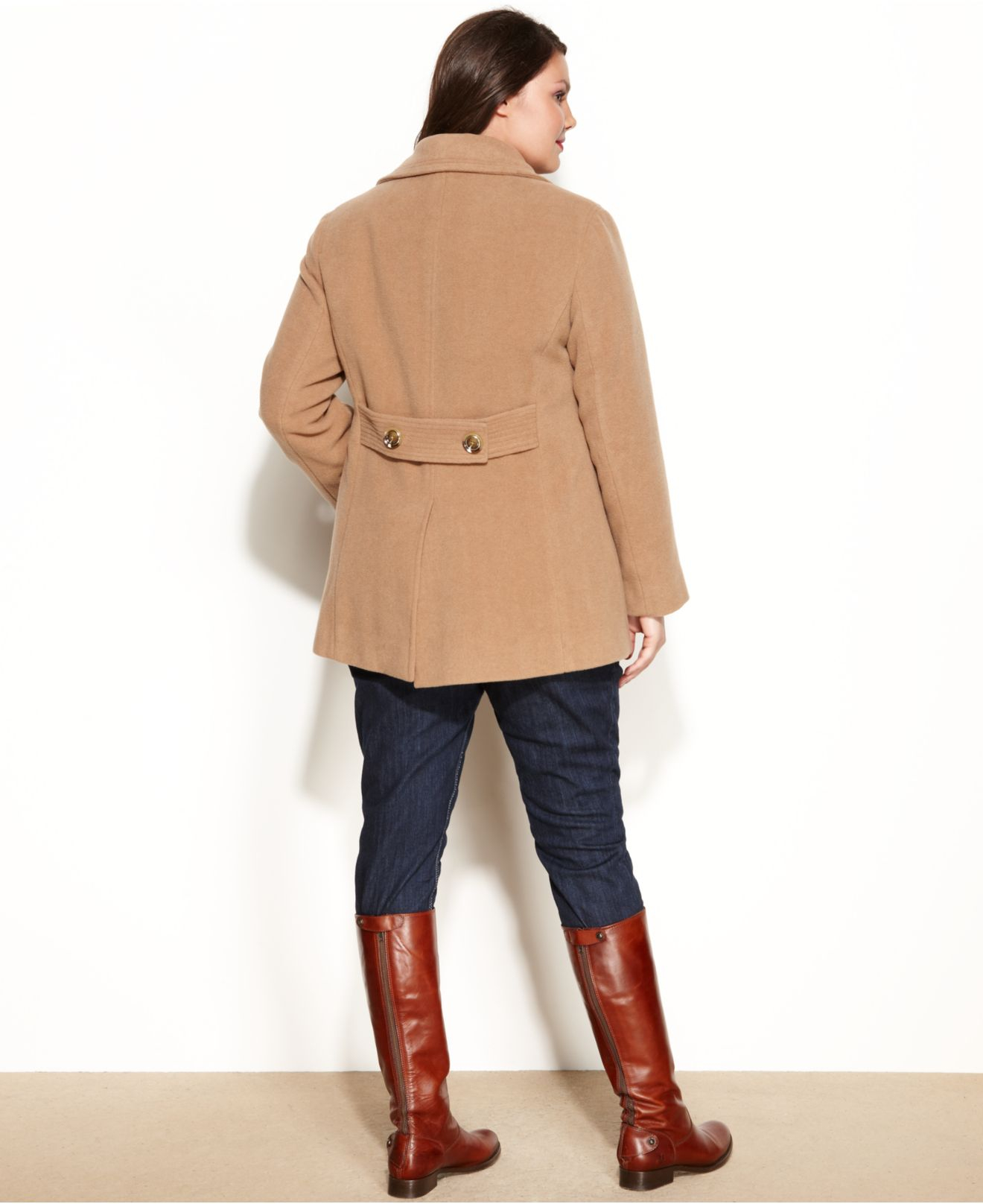 Oficialmente estamos en invierno y la temporada de los abrigos ya ha comenzado. La compra del abrigo perfecto para mujeres de talla grande es una tarea ardua porque la variedad no siempre es tan extensa como quisiéramos. El precio de los abrigos hace que busquemos calidad por lo que los modelos clásicos y ligeros pueden considerarse como una buenísima inversión. Buen momento para la compra del abrigo clásico puede ser el periodo de rebajas que comienza en unos días si no ha comenzado ya o bien en verano cuando se sacan prendas que no corresponden a la temporada a precios imbatibles. Aconsejo siempre que sean de un tejido con un componente de lana para que sean calentitos y que en ellos nos movamos cómodamente pues si nos impiden movernos con facilidad pierden su función primordial.
Desde hace tiempo plumíferos y abrigos de pelo no están vedados para las mujeres de talla grande pues cada vez se hacen diseños adaptados a nuestras curvas que no añaden volumen como ocurría antiguamente que al llevar un plumífero parecías el famoso Michelin de la marca de ruedas francesas de mi infancia.
Con todo habéis visto en el post varias opciones así que solo queda encontrar el abrigo perfecto.
¿Qué abrigo os resulta más favorecedor? ¿Por qué?
Besos infinitos y hasta la próxima.