In the following days you will have information about American and European plus size and curvy fashion sites.
I have decided to start with what I am used to but I do admit my on line purchases are mainly based in British and American sites since I shop in their stores. However, what I do is trying clothes on in the boutiques and buying them on line when the products are on sale or the websites offer special offers.
And now a short review on each of these top 5 on line Spanish plus size websites:
First we have Festa –www.festa.es-. Festa is a Spanish brand which offers classic and on trendy designs at very budget friendly prices. Quality clothes for every day wear in a wide range of sizes from 38 to 54. Some of the items are trendy in design and color but their best assets are classic dresses and pants. In their pre-fall collection the most attractive pieces are the tops and some body con dresses.
Couchel is a Spanish Brand from the El Corte Inglés – https://www.elcorteingles.es/couchel/moda/- the most famous department stores in Spain.  Couchel offers modern and stylish designs at really affordable prices during the sales. In regular season you will find a wide range of cute trendy designs although their prices are a bit high. However, there is an excellent relation between price and quality. Couche is a good place for special events garments.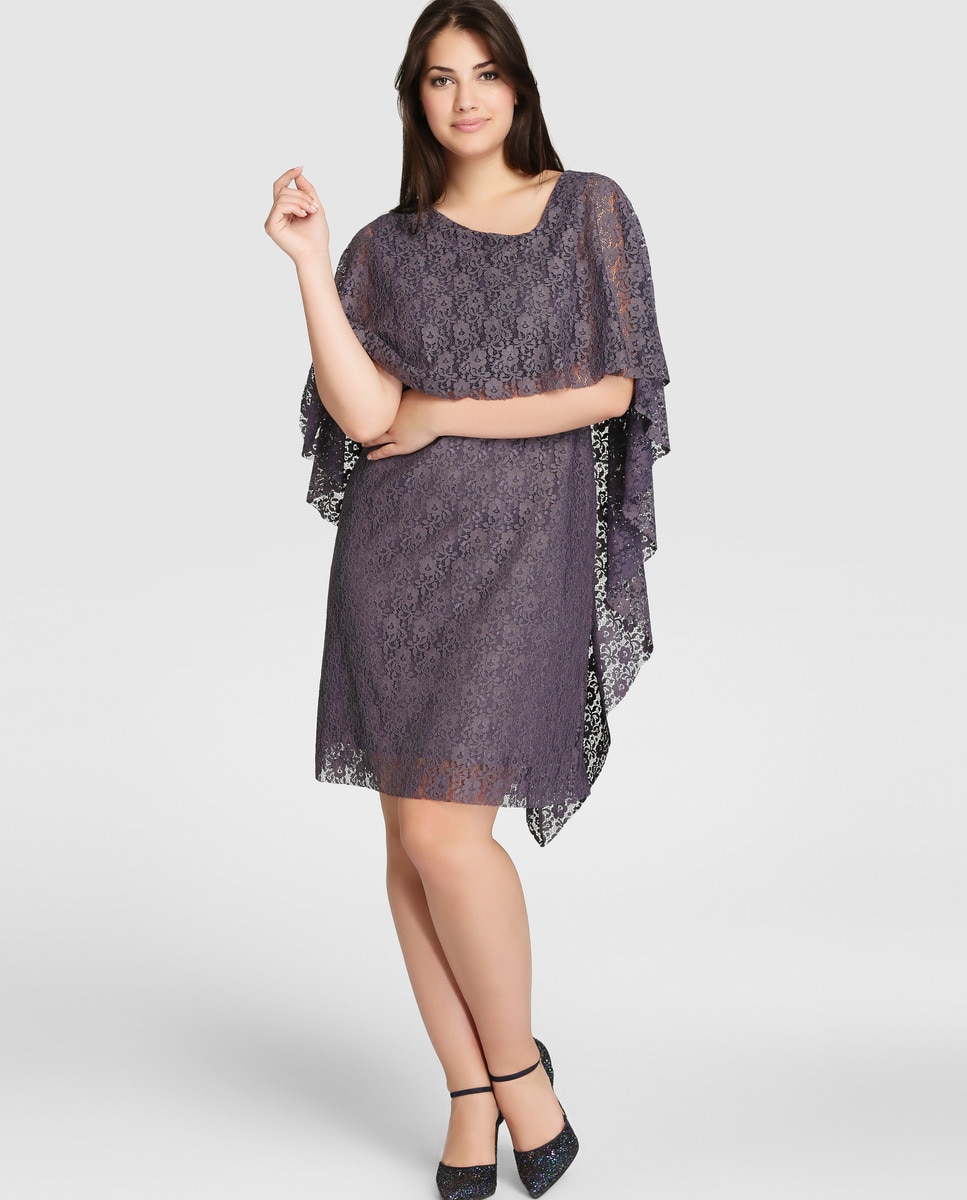 You also could check Mango´s webpage as they implemented a plus size line, Violeta by mango -http://shop.mango.com/ES/violeta, two years ago. There you can find lots of stuff but it sometimes is too baggy with a not well defined style. Colors are trendy but the line looks a bit boring depending on what you are looking for. I admit that leather and suede jackets are a complete yes during midseason sales with a discount up to 50% of regular prices. You will see some of my purchases when the heat wave is over.
Behatti is a Spanish multibrand on line shop as well as they have their own line. Their website -http://www.behatti.es- is under maintenance at the moment but it is going to be relaunched in a few days with the new season. Prices depend on the product selected, their own designs have reasonable prices while the ones from other brands have a minimum charge. Webpage design and packaging are cute.
Last but not least, I would like to introduce Adolfo Domínguez, a well reputed Spanish designer created a brand, AD+, for curvy and plus sized women in 2004. However, in the mid80s the producers of Miami Vice showed an interest in Adolfo Domínguez designs. The stars of this series were dressed by Adolfo Domínguez, breaking with the stereotypes that detectives in television series had followed up to then: going from the raincoat and hat to the linen suit and T-shirt. The designs are quite expensive but his cocktail line is worthy and full of unique details. His designs can be found at www.adolfodominguez.com
 What do you usually buy on line? What is your favourite on line shop?
Have a nice day!