When I reviewed the Pantone Color trends for Spring – Summer 2018 I told you that the color of the year was Ultra Violet. I defined it  as a complex purple tone which offers a combination of magic charm and originality. A colorful definition for 2018.                   
Now that we are preparing our wardrobes for the new season we want to incorporate this color into our clothing. For some women it could be a difficult color but if we compare it with last year´s color Greenery it looks more wearable.
Deep purple or ultra violet has had a great symbolism and it has been associated with political power. Long time ago purple color was obtained from a mollusk which lives in the Mediterranean Sea. The Phoenicians discovered the process to obtain the dying. In Ancient Rome only, the Emperor and his wife could wear purple clothes.
And in more recent times it was a symbol of non-conformity and was the fetish color in Prince´s album Purple Rain – one of my favorite albums in my younger years.
Ultra- violet transition from the runway to the street style could be tricky but here you have some clues to introduce it into your wardrobe.
The easiest way is to use it as an accent color in form of socks, a crossbody bag, a scarf or any other accessory.
Another way is to use it in separates such as knitted jumper, patent leather ballerina flats or a shirt.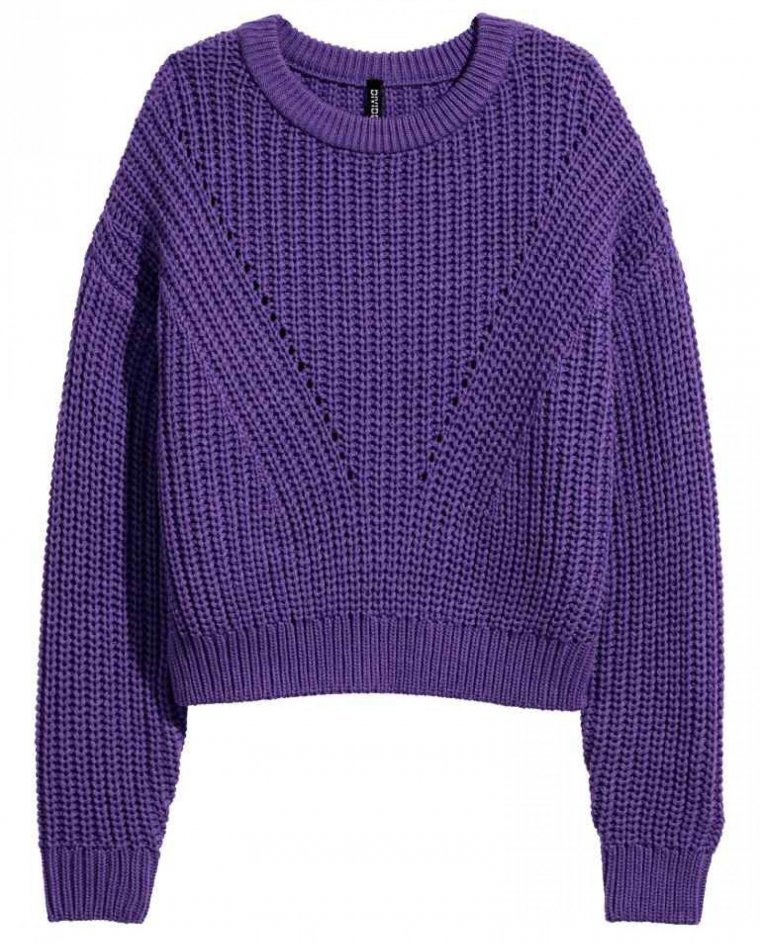 For those who like the color, they can wear it in a color block combination or maybe in a monochromatic look. My proposal is to use it either in a monochrome outfit or mixed with a print with other rich colors.
In any case as an Ultra – Violet fan I suggest you can try it and then make up your mind.
Would you like to try Ultra – Violet?  How would you wear it?  Blessings and hugs. 
Pantone propone cada año un color que representa a esos 365 días. Este año ha elegido a Ultra- Violet como el color del año.
Y ahora que estamos preparando el armario para recibir la moda primavera – verano nos encontramos con el dilema de cómo introducirlo y llevarlo. Para algunas mujeres puede resultar un color difícil, pero si lo comparamos con el Greenerie del año pasado resulta mucho más ponible.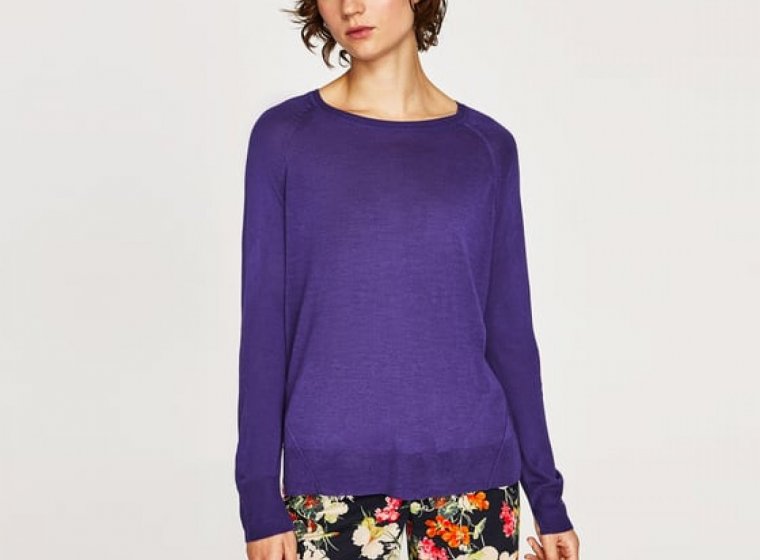 El color purpura o como lo llaman este año ultra- violet ha tenido un gran simbolismo a lo largo de la historia y desde tiempos remotos se le asocia con el poder político. Hace mucho tiempo este color se obtenía un molusco que vive en la cuenca del Mediterráneo. Los fenicios descubrieron el proceso para obtener el tinte de este color y lo exportaron por todo el mundo antiguo.
Asimismo, en la Antigua Roma solo podían vestir este color el emperador y su esposa.
Hoy en día se asocia con movimientos inconformistas y fue el color fetiche de Prince en su álbum Purple Rain, uno de mis discos favoritos.
El paso del Ultra- violet de la pasarela al street style puede resultar costoso, pero con algunas pistas será mucho más fácil.
El modo más sencillo de utilizar este color en accesorios como medias, bolsos o pañuelos.
Otra manera de incorporarlo es en piezas sueltas como un jersey de punto, unas bailarinas en ante o charol o una camisa.
Para aquellas a las que como a mí les guste el color, se puede llevar en un total look o en forma de color block combinado con colores neutros en la gama de los pasteles o con otros vibrantes.
Mi apuesta personal es bien en un look monocromo y en un estampado con otros colores vibrantes.
En mi caso doy un sobresaliente al Ultra Violet y sugiero que antes de decidiros le deis una oportunidad.
¿Probaréis el Ultra Violet? ¿Cómo lo llevaríais?
Besos infinitos y bendiciones.